Een Cisco CCNA certificering biedt een uitstekende basis voor een engineer om geavanceerde netwerken te kunnen configureren, beheren en mogelijke problemen op te lossen. Het Cisco CCNP niveau is voor de gevorderde Cisco professional.
Het Entry niveau is de eerste stap binnen het Cisco certificeringsprogramma en wordt verkregen met een Cisco Certified Enty Network Technician (CCENT) certificering. CCENT kan als opstap worden gezien naar het Associate niveau.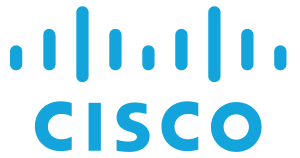 Op 24 februari 2020 is het nieuwe 'Next Level' certificeringsprogramma live gegaan. Wat betekent dat voor jou of jouw organisatie?
De wijzigingen zijn van invloed op de populaire CCNA-, CCNP- en CCIE-certificeringen. Naast de veranderingen aan bestaande certificeringen, introduceert Cisco ook het Cisco DevNet trainings- en certificeringsprogramma.
Als je reeds één of meerdere huidige Cisco certificeringen in bezit hebt, blijven deze gewoon geldig tot aan de originele vervaldatum. Geldige certificeringen worden automatisch omgezet naar het nieuwe programma. Voor diegenen die momenteel in het midden van een certificeringspad zitten, biedt Cisco migratiemogelijkheden aan naar de vernieuwde certificeringsprogramma's. ICT-ers die nog van start willen gaan, kunnen gelijk starten met het behalen van de nieuwe certificeringen.